When you find out your canine companion is pregnant, it's easy for panic mode to set in. Taking care of your dog is one thing, but the puppies too? That's a whole different ball game. While you should always consult your vet, we're detailing some of the things you should know when it comes to caring for a pregnant dog. From diet and nutrition to exercise, read on to learn some of the things you need to consider.
1. Diet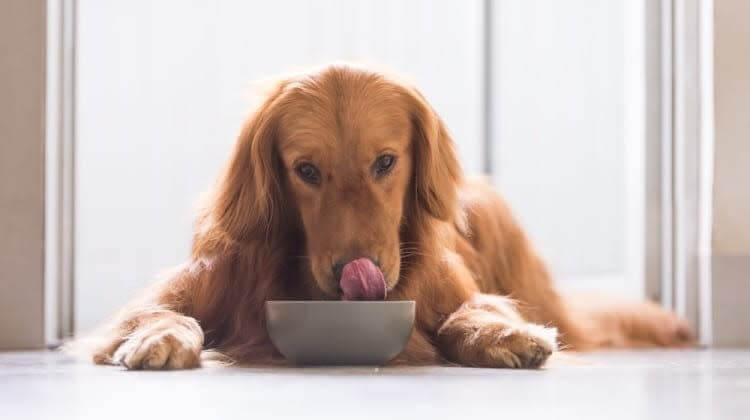 From the 42nd day of the pregnancy, the puppies begin to develop very quickly. At this stage, you should consider feeding mum puppy food as it's packed full of the protein and energy she'll need. Some vets recommend feeding your dog three or four smaller meals each day, as eating larger meals can become difficult with puppies on board.
2. Vaccinations
While your beloved canines' vaccinations must be always up to date, it's super essential during or before pregnancy where possible. When ups are born, they'll get protection from their mum and her milk. However, this will only happen if she's fully protected.
3. Worming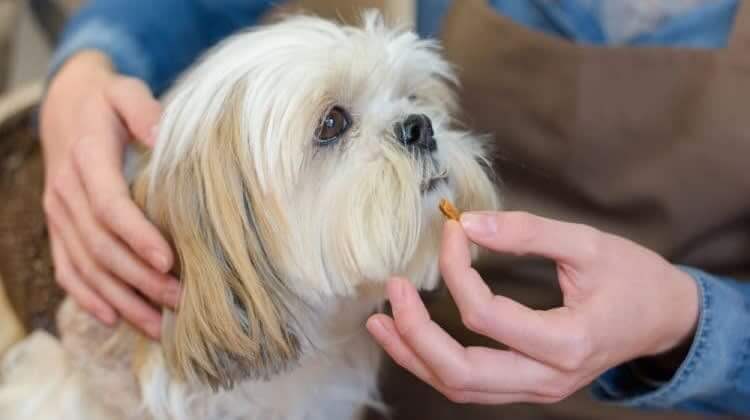 When dogs are pregnant, they need to be given a daily wormer which is could Fenbendazole from day 40 of their pregnancy, until two days after. This is essential to prevent the puppies from getting worms from their mum once they're born.
4. Exercise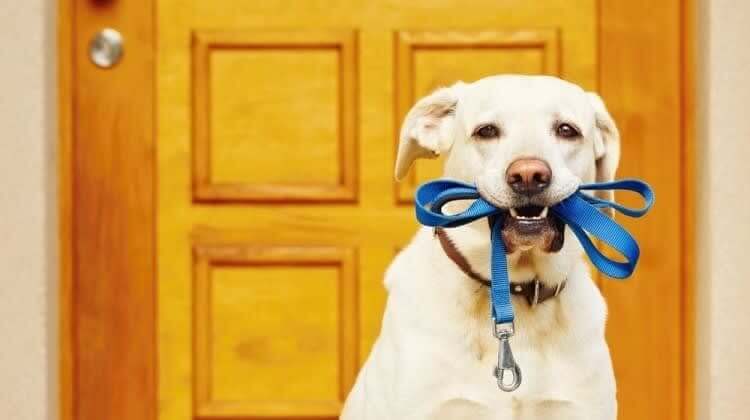 You mustn't be over-exercising your dog. While they'll need exercise, you should limit them to shorter walks when they've passed the 30-day stage to avoid them getting too tired. More often than not, our dogs will indicate when they're worn out on a walk, or if they don't want to go out on a walk at all. Listen to them. Mums know best after all!
5. Preparing For Birth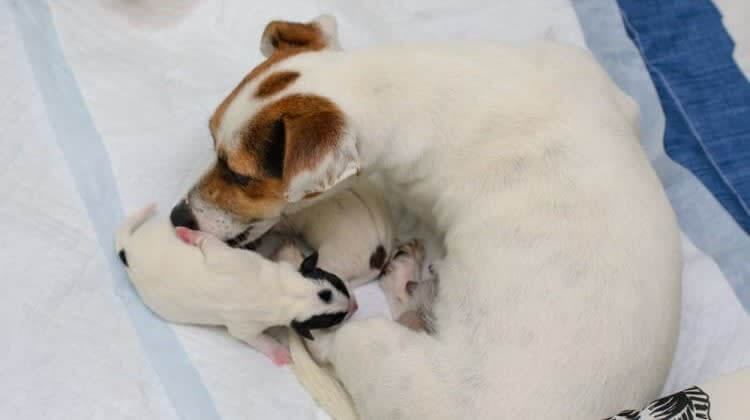 Giving birth is often referred to as whelping. In preparation, you should make a whelping box in a quiet area of your house for the mum to be. The box should be big enough for mum and puppies to sleep comfortably, lined with puppy pads, clean blankets and towels.
6. Welcoming The New Puppies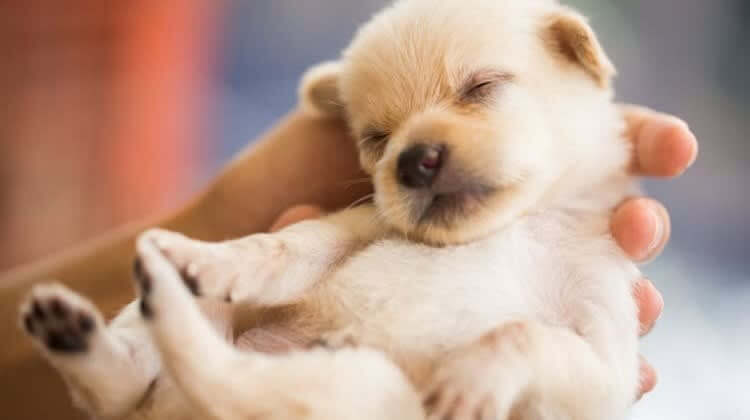 When the time comes, you need to be prepared. Newborn puppies need to be in a warm room, with plenty of comforts. You'll often be able to tell when your dog is in labor as they'll become restless and pant. During labor, it's normal for it to take between 20-60 mins for each puppy that's born.
7. Knowing When It's Time To Call The Vet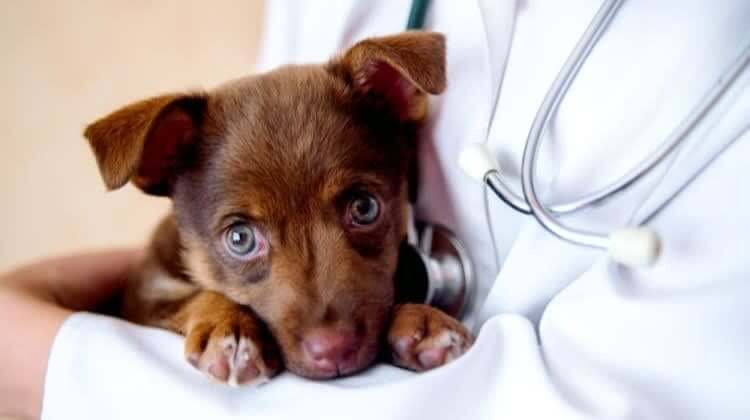 During labor, you should have the details on hand for a vet should you need them. If there has been more than 1 hour between puppies or there are fewer puppies than expected, you should most definitely pick up the phone. Remember, pregnancy and labor is a big deal for your dog to go through. Try to stay calm, prepared and ensure they're as comfortable as possible.